In the period from 29 July to 04 August 2023, the largest sailing championship in Germany will take place on the Dümmerat Seglervereinigung Hüde.
About 200 participants are expected.
On this website we will publish all information about the IDJM in the near future.
Dear participants of the IDJM 2023, You hereby receive a map showing where what can be set…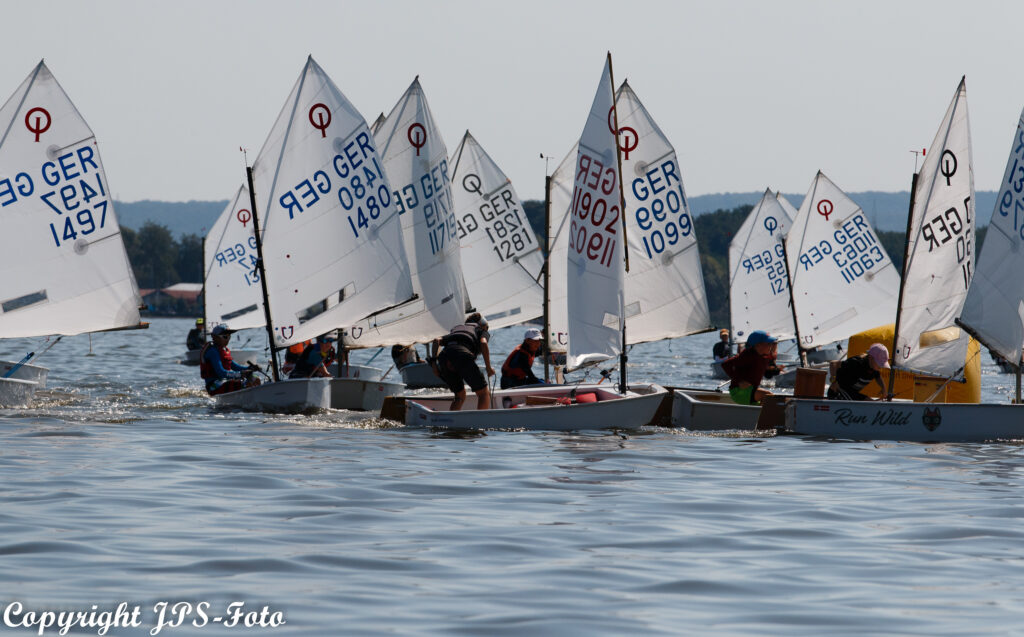 Our regattacrews
For the regattas, the SVH has a total of 6 licensed race officers with national licences and 5 with regional licences and a myriad of umpires, as well as several complete regatta crews.
For many young people and other club members, helping at regattas is a matter of course.
Our teams have plenty of championship experience.