Dear participants of the IDJM 2023,
You hereby receive a map showing where what can be set up or stored.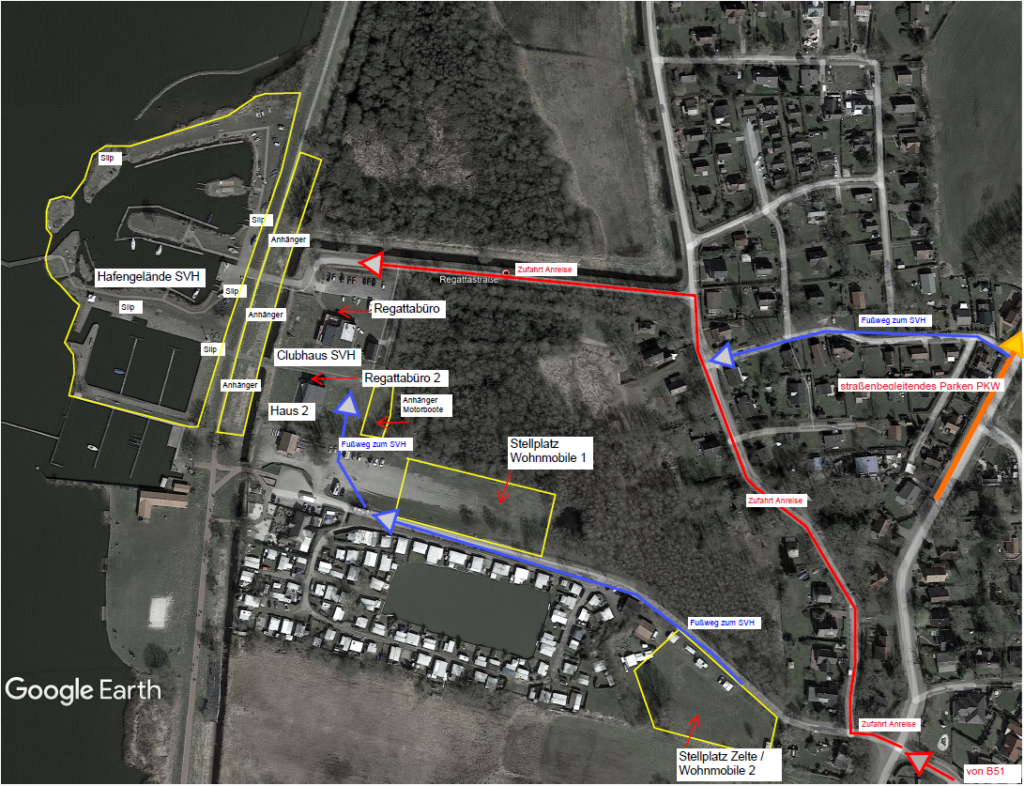 Also, a checklist for registration to be completed please.
Here are a few more notes on the procedure so that the championship and the week before can run more smoothly for all of us.
Please come, as far as possible, without a caravan or motorhome into the zone of the harbour or the club grounds. The road there through the weekend house area is very narrow, the turning possibilities are severely limited.
Especially those who have booked a pitch through the surf centre only have to walk a short distance with their boats or trolleys to our site.
Additional vehicles must be parked on the street "Zur hohen Sieben". The walking distance to the harbour or the surf centre is really short. Please do not park in the weekend housing estate and be sure to keep the escape routes clear.
Please register your arrival at the race office 1 so that we can keep track. You will be "received" on the premises and briefed.
Each participant receives a personal number, which is valid for the boat, the slip car, the pitch, possibly the trailer and other things during the whole time and will remain the same.
This registration also applies to the motor boats. We will help you with the slipway/crane and show you the berth.
The actual registration for the Championship and the Team Race will take place at a later date at the Regatta Office 2.